In March we learned of a 25% a year increase in online fraud, 55% increase in ticket fraud in 2015 and that 66% of small firms were victims of cybercrime in the past two years but lacked faith in the police to report the incidents. Yes, shocking, I know…

... but it is worse!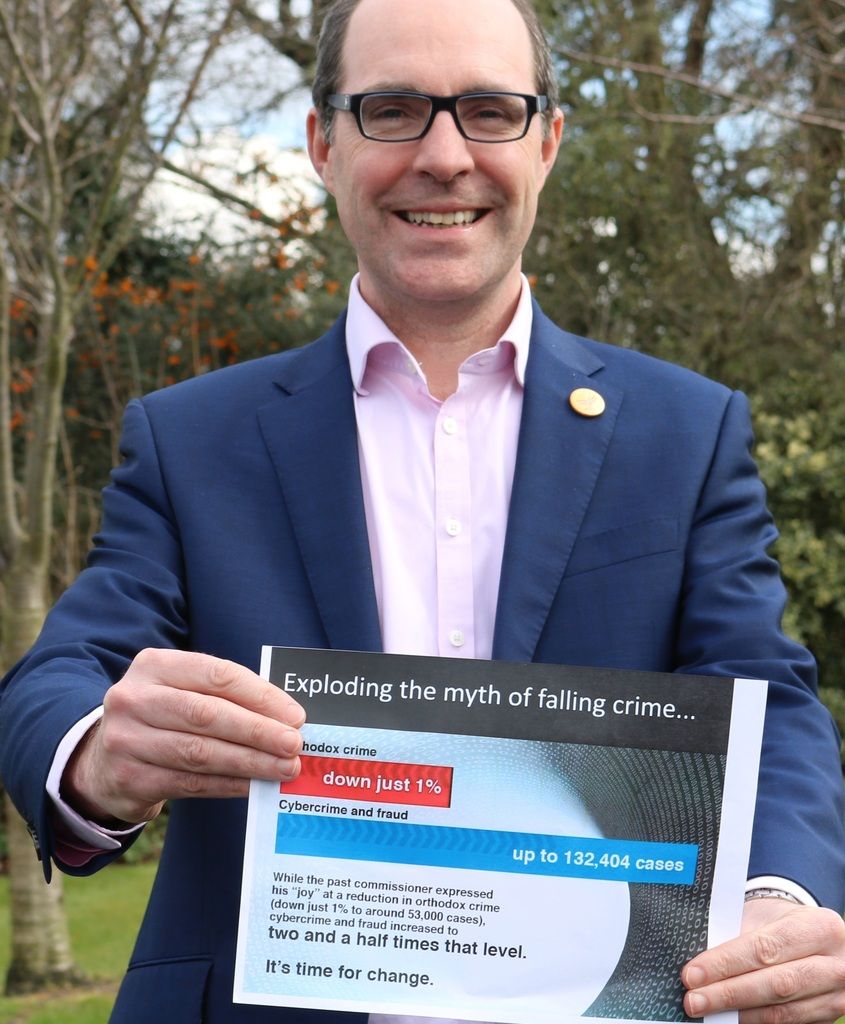 The National Policing Lead for Child Protection forecast a 50% per year growth in child abuse cases in the next four years – driven not by increased awareness, but by online activity – watching porn (and extreme porn) and believing it is normal.
Similarly, last week saw a call that 'children are crying out for help with relationship advice' – they simply don't know what normal is, any more.
What to do?
Firstly, let's explode the myth that crime has been falling. It has not. Simply, abusers have gone behind closed doors, scammers and groomers have moved online and criminals have globalised.
For too long, the establishment have complacently celebrated a fall in crime, meanwhile, the criminals have simply moved to easier online targets where they have been well rewarded.
We require a joined up local, national and international response – lead by the police but involving the whole community.
It takes a village to raise a child; dreadfully, it takes a village to abuse a child. It will take our whole community to defeat cybercrimes, in all their forms.
I will being the fight back against cybercrime by standing for community lead policing and working with teachers, schools, local government, social services, health and mental health services, 3rd sector charities and organisations from Barnardos and NCPP to Age UK and faith and volunteer organisations too. It will require all of us to defeat cybercrime, but defeat it we must.
As the next Commissioner, I will launch a county wide #CyberSafeCheshire campaign to raise awareness and start to fight back through education and safe practise in our schools, our work places and our community and faith centres.
I commit to requesting the Chief Constable to form a Cybercrime unit and prioritising the fight against this crime epidemic which hurts our children, young people, our finances, our pensions, our parents and our grandparents.
I also commit to providing a strong community policing focus to provide police leadership against cybercrime at a local level.
The future of crime is frightening and it will require a whole community response to keep us safe in our homes, our streets, our communities and online. I believe the next Commissioner needs to lead this fight.
Together, we can make the future safe. #CyberSafeCheshire
---
Find out more about our work - sign up for emails today:
Liquid syntax error: Error in tag 'subpage' - No such page slug get_involved
---