We all want to see more police on the beat and in our neighbourhoods.
We all want to see less crime and recognise that 'random police walks' don't reduce crime.
We all want to make best use of police time and resources.

How do we square the circle? Feet Maps!
As the Cheshire Police Service re-organises into 7 local policing units across Cheshire, there is nervousness amongst local people in places such as Nantwich and Congleton that the police are 'no longer about' because the police station has been shut.
Or, in Chester, the city centre station now works reduced hours and isn't open 24/7.
In villages, such as Wenbury, the local community police officer needs to commute to Crewe and back everyday just to 'clock on'.
As residents - we all feel just a little bit nervous that we are losing our local police officers!
We are nervous that the police may stay behind their centralised police station doors, stay back in police HQ or remain in their cars instead of getting out and into communities.
So, what is the solution?
Firstly, we need to end the 'commute to clock on' through better use of technology.
Secondly, as tablet and gps enabled devices are rolled out around Cheshire, we need to start communicating with local communities how much time their police officers are spending in their community.
Thirdly, we need to target and focus on achieving a great amount of police time on their feet or in the community.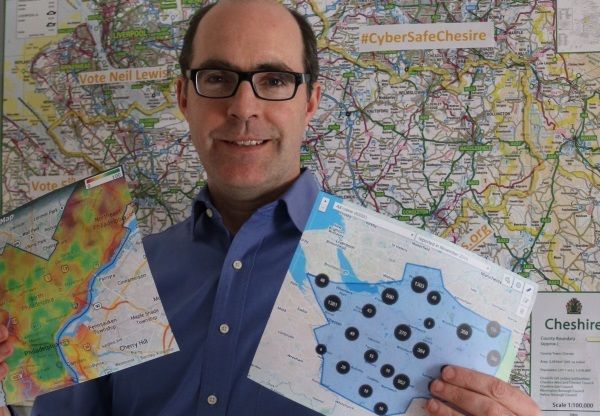 For instance, I was in Nantwich town centre late last Saturday night and I saw two and sometimes three police cars either at or going towards incidents. Most people are not going to be awake at 2 or 3am in the morning - so, they won't see that the police are actively keeping our streets safe.
Hence, we need to use mapping technology to show local people how much their local police service is doing - and we can do this through the use of 'heat maps' - or as I would call them 'feet maps'.
A feet map allows us to see how intensely an area have been covered by local police and it allows everyone to see where we have to improve coverage.
It also allows us to plot the key areas of criminal activity so that we can - as residents - feel assured that the police really are attending important incidents.
All of this information can be displayed, publicly, online, in an appropriate monthly heat map, which shows the intensity of police against a ward or local community against levels of crime or anticipated crime on the Commissioner website.
I'm going to call this the 'feet map' - a measure of police time, on the ground - so that local people can sleep soundly in their beds knowing that the police are out there in our towns, streets and villages, working to keep us safe.
As we know, what we measure, is what we get! Let's start measuring and publicly reporting on police time spent in our communities.
Technology and data combined with an appropriate level of openness and better communication allows the police service to build a new level of understanding with local people, whilst re-organising into more efficient structures and focusing on what matters to local residents.
This approach is both efficient and effectiveness and builds trust and consent amongst local residents. It is time for the new Commissioner to deliver more Feet on the Beat.
---
Find out more about our work - sign up for emails today:
Liquid syntax error: Error in tag 'subpage' - No such page slug get_involved
---