Many people either don't know about the Cheshire Police & Crime Commissioner role or simply dislike the role calling it (among other things) 'American...' So, why would a Liberal Democrat stand for this role? Especially one who is a new to politics and a rookie when it comes to policing?
These are some great questions - so let's start to unpack them one by one
Crime has changed - the police need help to change too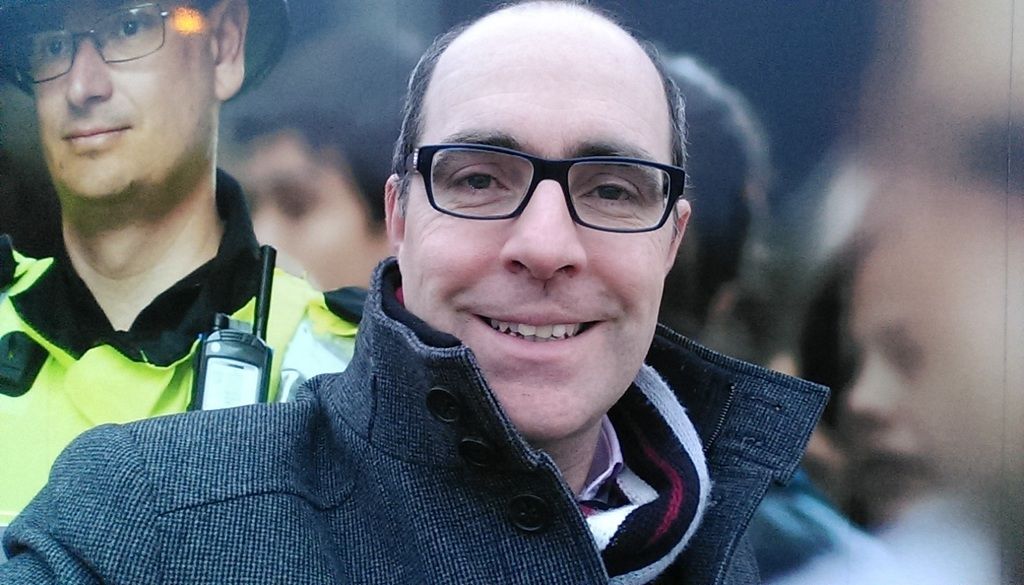 The police are changing - from a traditional role of reacting or responding to an emergency / threat to a new and more sensitive 'protect & prevent' role.
This change has been coming for a few years now and is beginning to gather pace. The change is also altering the culture of police work as up to 80% of police time is no longer about responding to crime in action or catching criminals. That means a retired police officer acting as your commissioner will be on new ground and new territory 80% of the time.
The increasing collaborative nature of policing is key to success and fits well with the liberal democrat values of working together to achieve the best possible results and using data plus evidence as the basis for effective decisions. My 25 year+ background in publishing, business and working as an entrepreneur has taught me how to collaborate and problem solve. This is something that a liberal minded Commissioner can bring to the role.
Tech challenge and Tech Opportunities
Technology is impacting on policing in both a positive and negative way. Negatively, we have never had so much crime, fraud and theft - courtesy of cybercrimes (and an incredibly slow police response or even reluctance to get involved); along with the positive opportunity to transform our policing through data analysis, digital communications, on-location working, shared intelligence and so on and so forth.
Ask yourself, wouldn't it be better to have someone as your Commissioner who understands and grew up with digital technology (my first digital product was only 25 years ago)? Or, a traditional ex-policeman someone who came to use technology late in life?
If we are to defeat cybercrime and keep our communities safe here in Cheshire and online as well, we need to become better at tackling this threat. I suggest we choose a commissioner who grew up around technology and understands where it is leading us all.
Insider or Outsider?
If you believe as I do that abusers have hidden behind closed doors, that criminals have gone online and crime has globalised, then, to meet that threat the police need to change too. There is a risk as police services concentrate to gain efficiencies that they lose their local footprint, they stay behind the walls of a secure HQ and they travel through our communities in their cars.
Who would you trust to ensure that our police service stays focused on 'feet on the beat' - an career insider? Or an outsider with the support of Cheshire residents determined and willing to publish local police performance openly and publicly and engage in the public's response to that data?
Liberal Minded
The next four years will see new digital powers handed to the police to enable them to keep us safe. Who will you choose to hold the Chief Constable to account for the exercise of those powers? Someone who spent his life in the police and has only recently learned about technology? Or, a liberal and tech minded citizen who is both able to work with and support the police but is also willing to hold them to account, particularly when it concerns our digital security and privacy?
Transparent and Accountable
Our confidence in the police must ultimately come down to whether we trust them. Whether they respond in time, deal effectively with anti-social behaviour, tackle alcohol problems, keep our roads safe, protect us from harm, keep people from committing crimes and so on and so forth.
Crucial to this confidence is the Commissioner's ability to stand apart from the police force and openly and evenly communicate - in an effective way - with the residents of Cheshire.
As a liberal, it is my nature to be open and transparent. I will ensure that the Commissioner's website becomes a 'Dashboard of Performance' for the people and communities of Cheshire, so that you can see at a glance that the force is delivering for you.
The previous Commissioner's nature is to withhold information on that basis that he would prefer to deal with issues without oversight and with no transparency.
If you believe that our confidence in our police requires a transparent and accountable police force that recognises their excellent work as well as their weaknesses, then we need Liberal Democrat as the Commissioner. 
A Commissioner for the past or the future?
In Cheshire we have a good to very good police force and the previous Commissioner has laid good groundwork in the form of victim services, restorative justice, triage mental health nurses, raised profile for domestic abuse and hate crimes, outsourced and local youth engagement, rural crime workshops and collaborations and much more. Let us recognise and acknowledge what the previous Commissioner has achieved.
Let's also ask the question - do you want a Commissioner from the past, the old way of policing with gradual improvements? Or do you seek a Commissioner who is equipped to tackle the issues of the next four years? Namely; technology, police on the beat, cybercrime and changing resources?
"But I just don't think we should have a Police & Crime Commissioner!"
I recognise that some people just don't believe that we should have a Police & Crime Commissioner. Fair enough, at the next General Election you / we can campaign on a better alternative.
However, until 2020 there is no prospect of change except that additional powers are likely to be passed to the Commissioner.
I don't ask you to love the role, simply, I ask you to decide whether you will allow a Tory candidate to be a shoe in from a quiet election in which his track record is not openly and fairly critiqued and where you allow him to carry on making decisions in a 'low level of scrutiny'; or, whether you believe that our democracy and the citizens of Cheshire deserve to have a full picture of the Commissioner's performance and are encouraged to vote.
The Commissioner has the power to hold the Chief Constable to account, sets the police budget (and taxes) and fulfils certain statutory requirements of the Home Office. He/ she also is there to act as the elected representative to the people of Cheshire, Warrington and Halton.
My question to you is this - does the previous ex-policeman incumbent represent you? If not, then make a choice and vote for who you would prefer, it might be me or it might be another candidate, but either way, don't ignore this election!
========================================
Speaking of transparency - why don't you tell me how you think your £1,000 of police money should be spent?
========================================
---
Find out more about our work - sign up for emails today:
Liquid syntax error: Error in tag 'subpage' - No such page slug get_involved
---